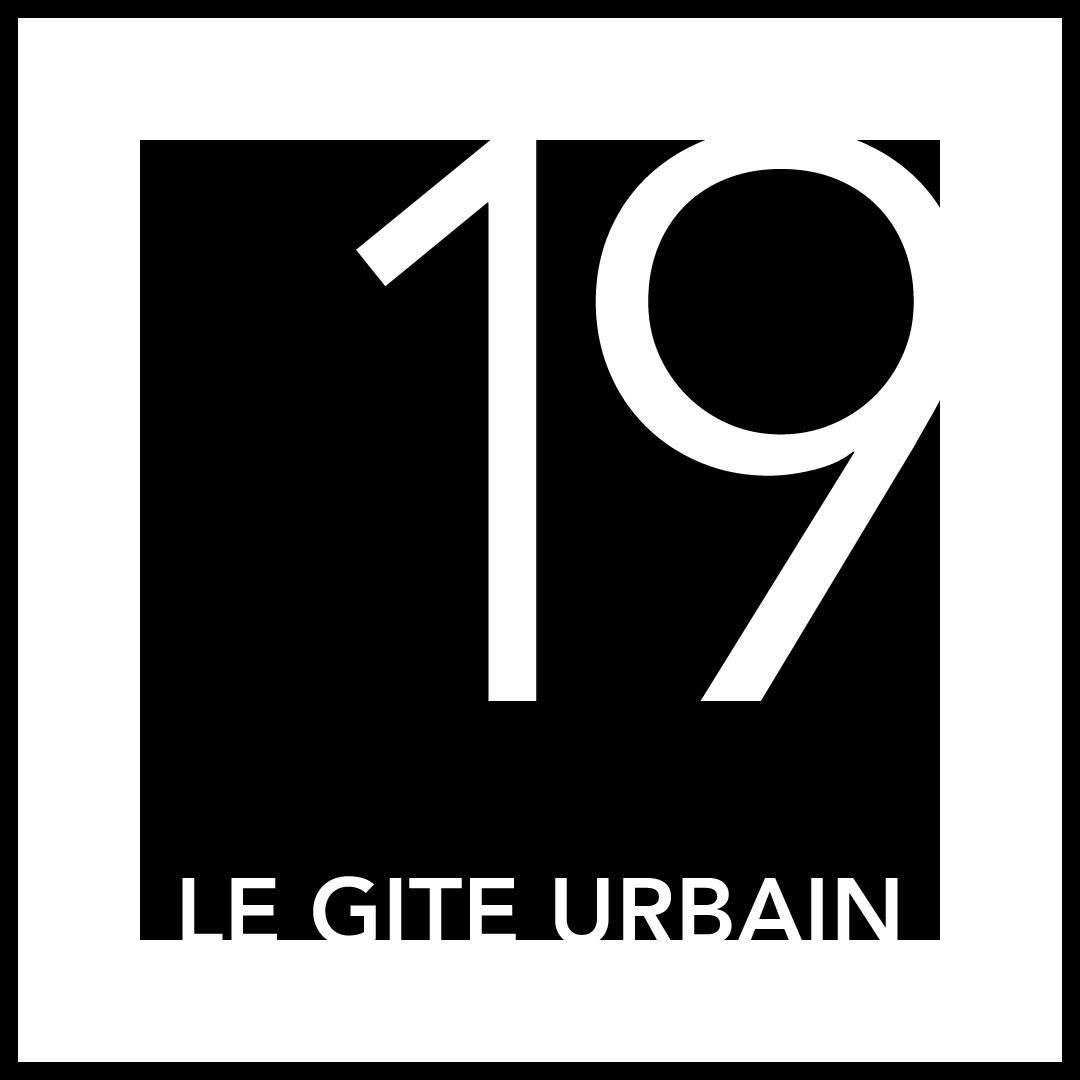 Annabel offers you
The Georges Suite
This suite bears the first name of the architect who designed this house
and Annabel's grandfather.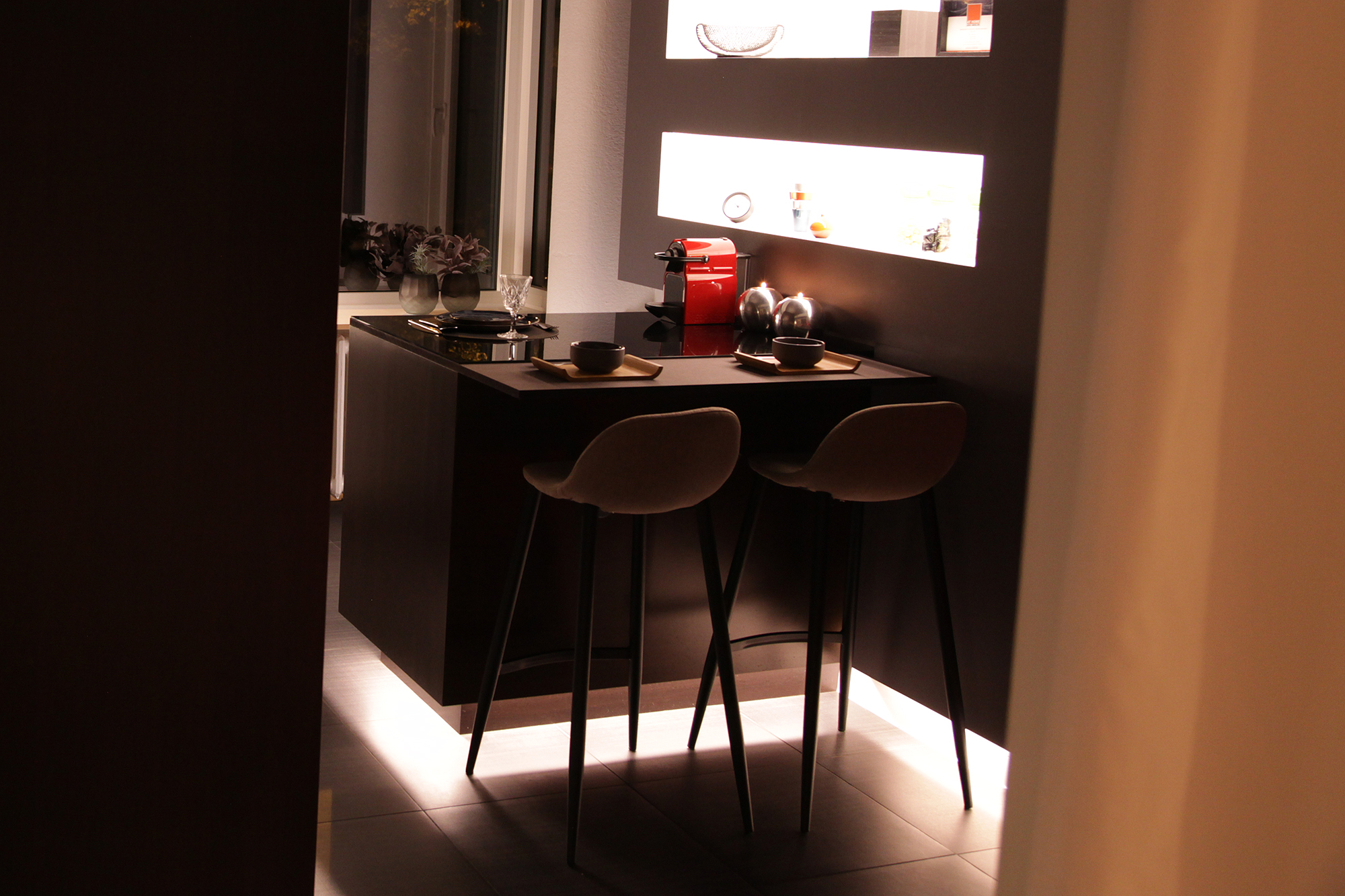 The living room
With its view over the avenue and the quays of Sambre, the sober and functional living room will be the place for your meals.
A private entrance
A dining area
A fridge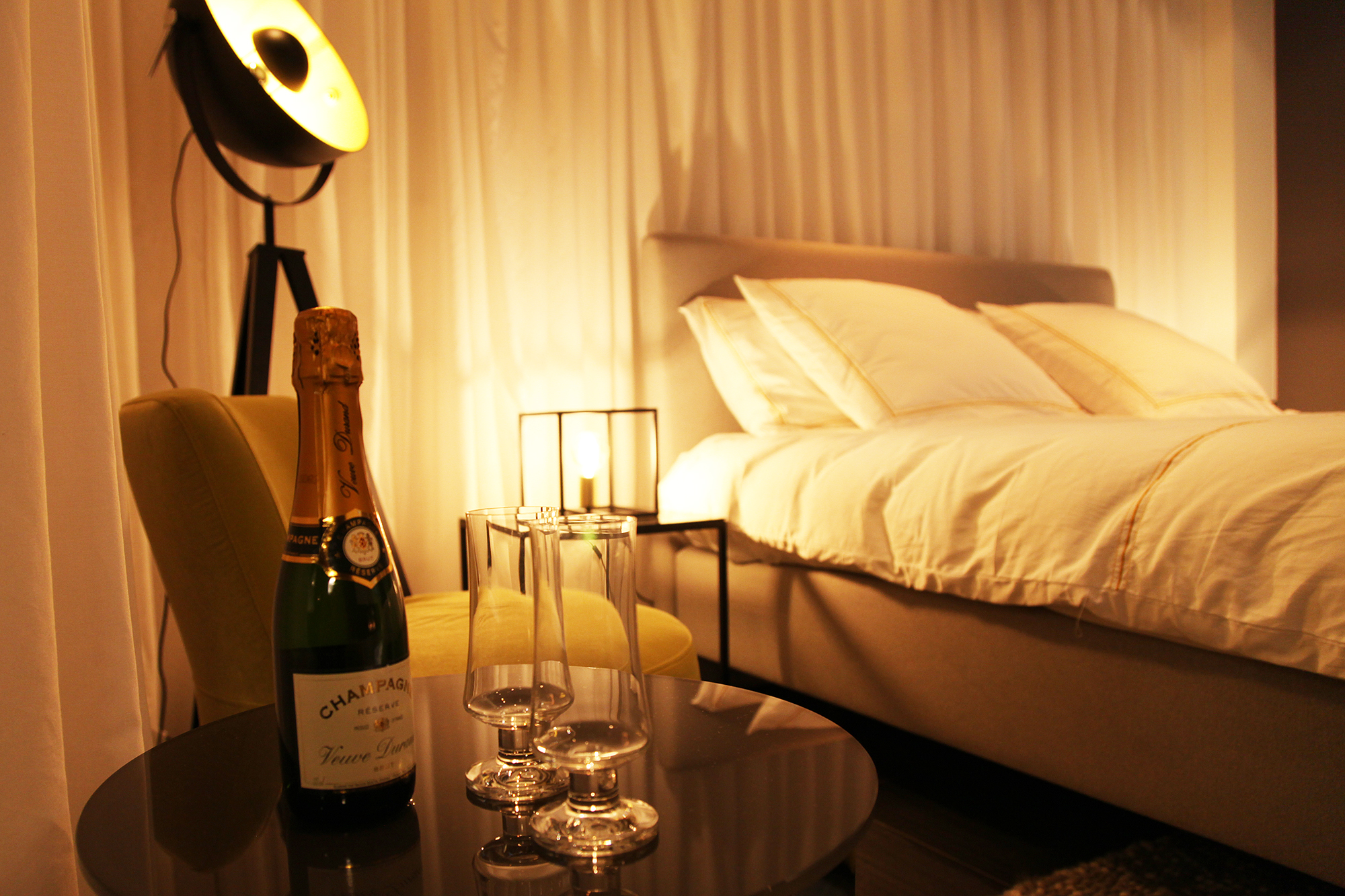 The bedroom
Designed like a real cocoon, the modern and warm bedroom is an invitation to rest and tranquillity.
One king-size double bed
An open fire (additional €25/night)
A minibar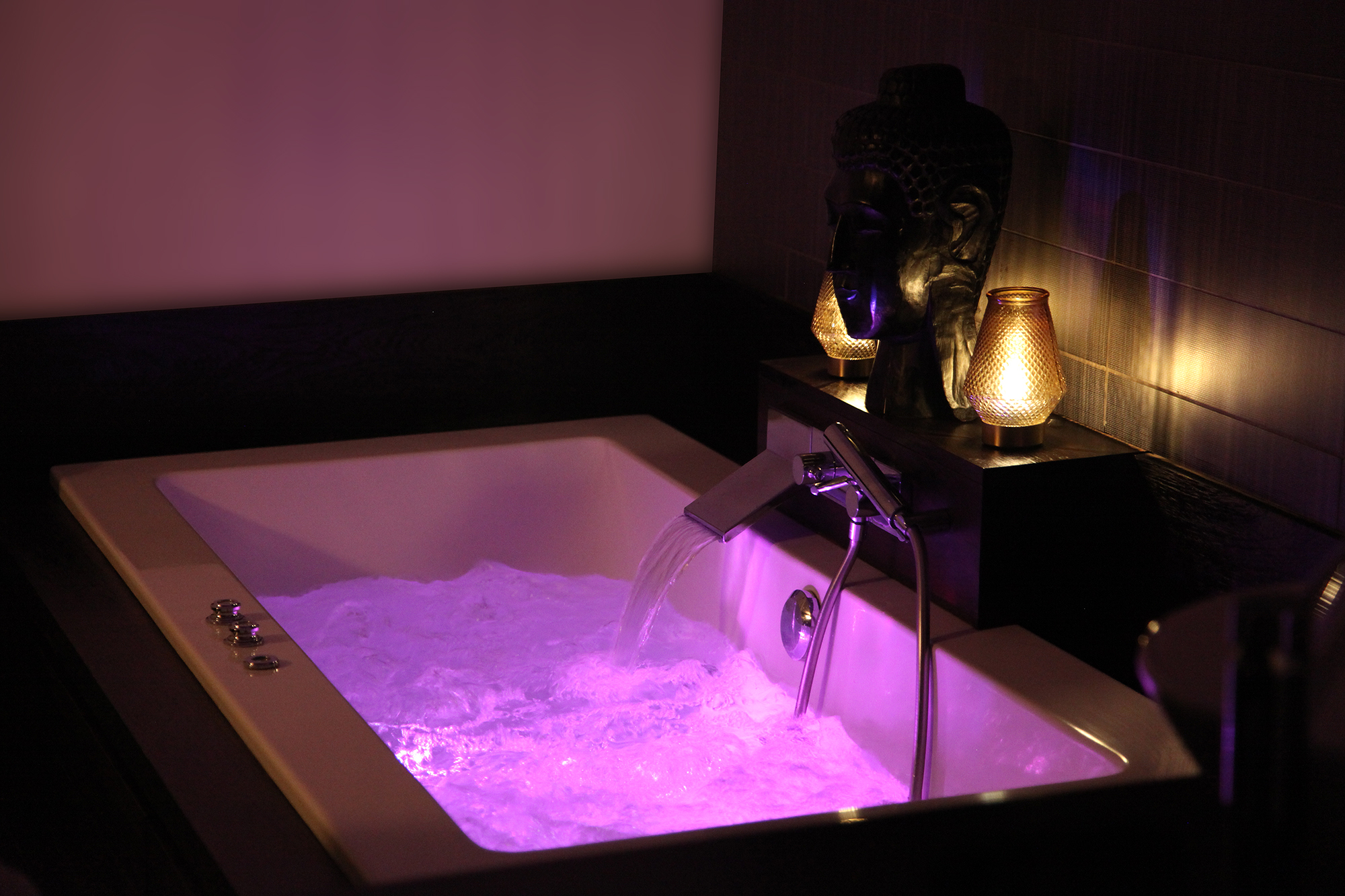 The bathroom
With a view on the private garden, the bathroom will be the perfect ally of your aquatic desires. Bubble and jet bathtub with integrated lighting.
A sink
A jet bathtub
A toilet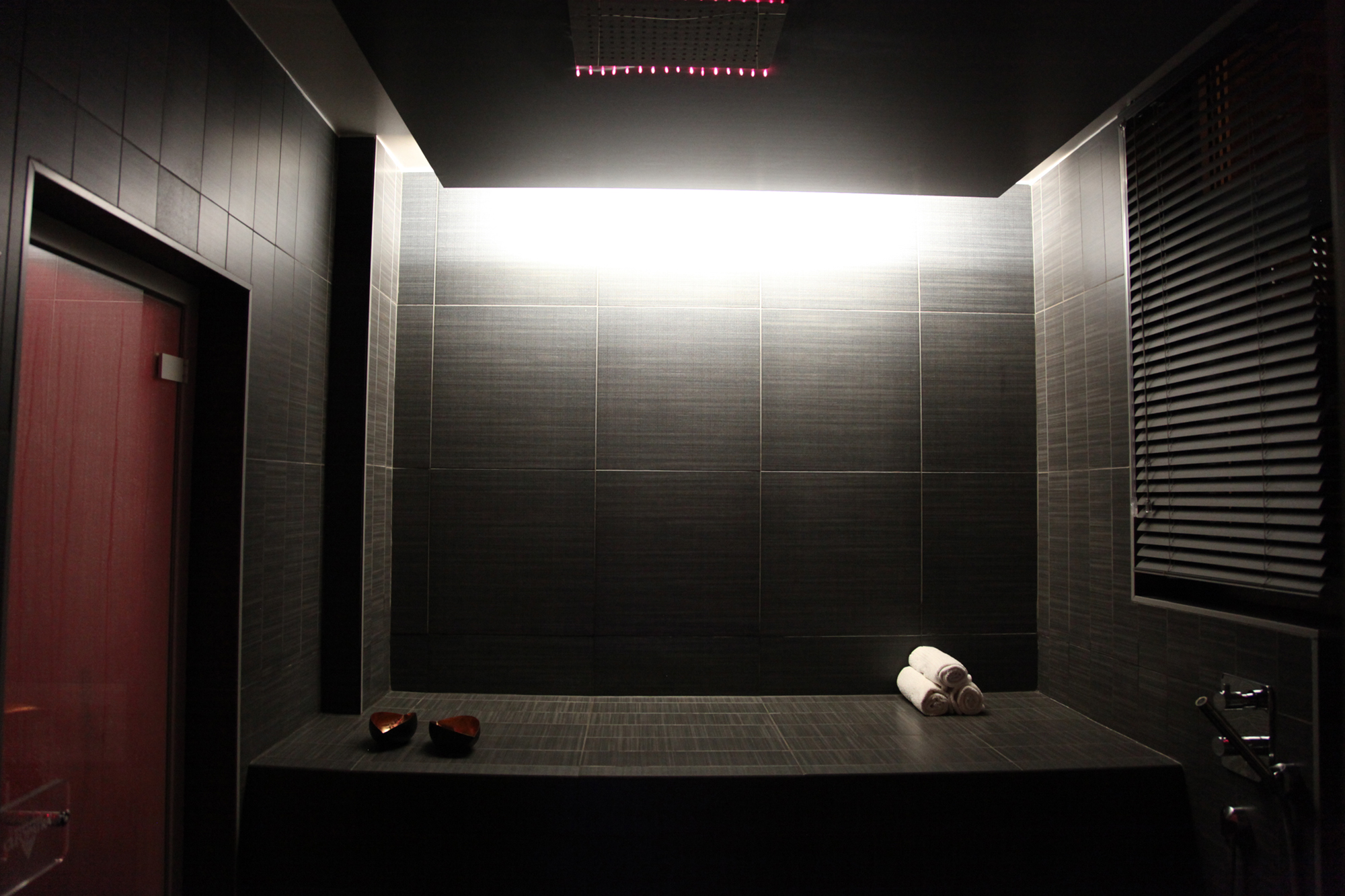 The shower room
Separate shower room with an Italian shower and a scrubbing table. You have direct access to the private garden.
An Italian shower
A scrubbing table
An access to the private garden and hammam
IN A NUTSHELL
The Georges Suite :
Breakfast
On request, we can bring you breakfast pastries.
Coffee, tea
At your disposal, a Nespresso coffee maker and a kettle.
Dinner and booking
The 19 is a partner of several good restaurants in Namur. So, enjoy it! 
« Luxury is not a pleasure, but pleasure is a luxury. »
SOME INFORMATION
Facilities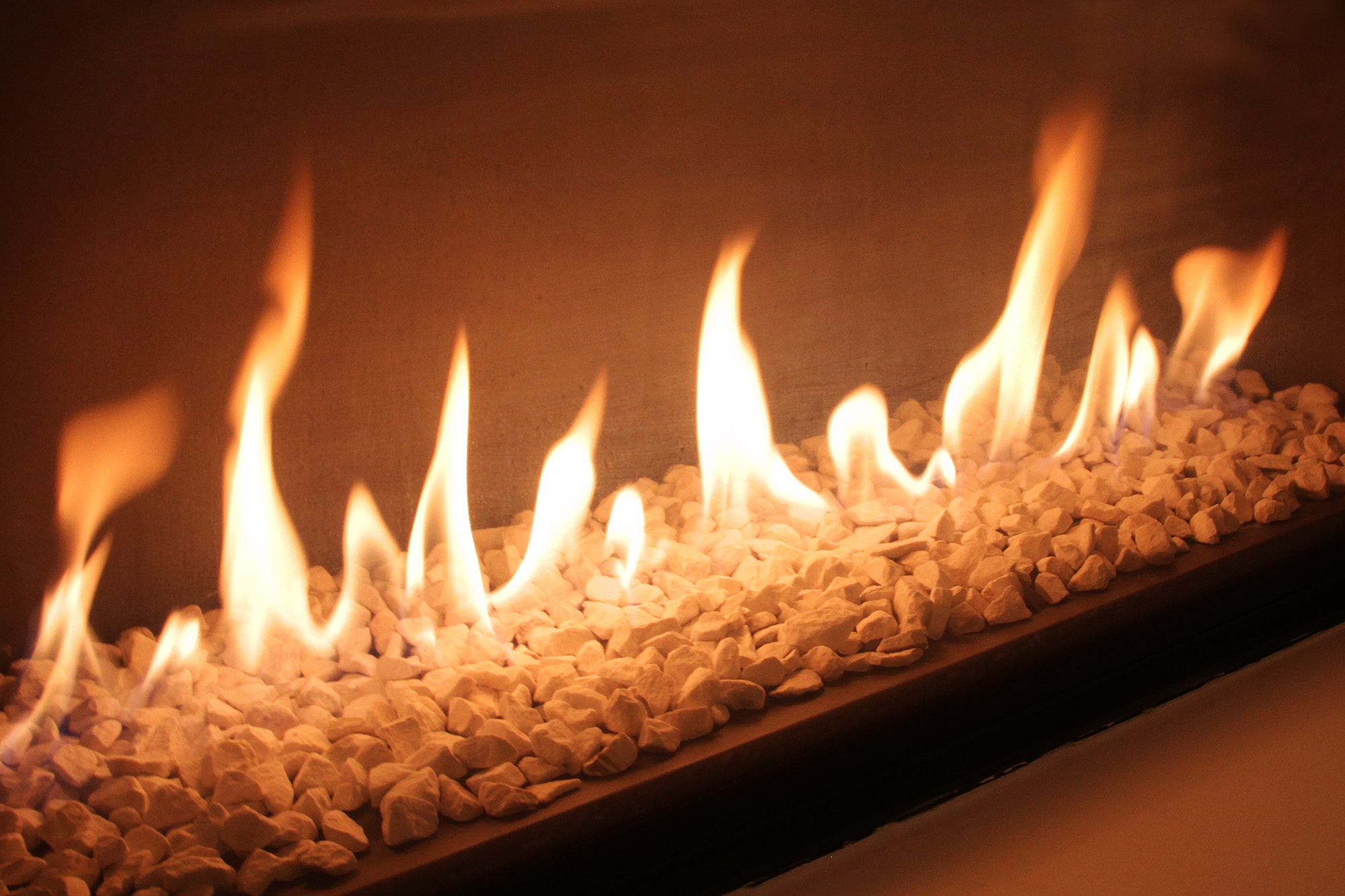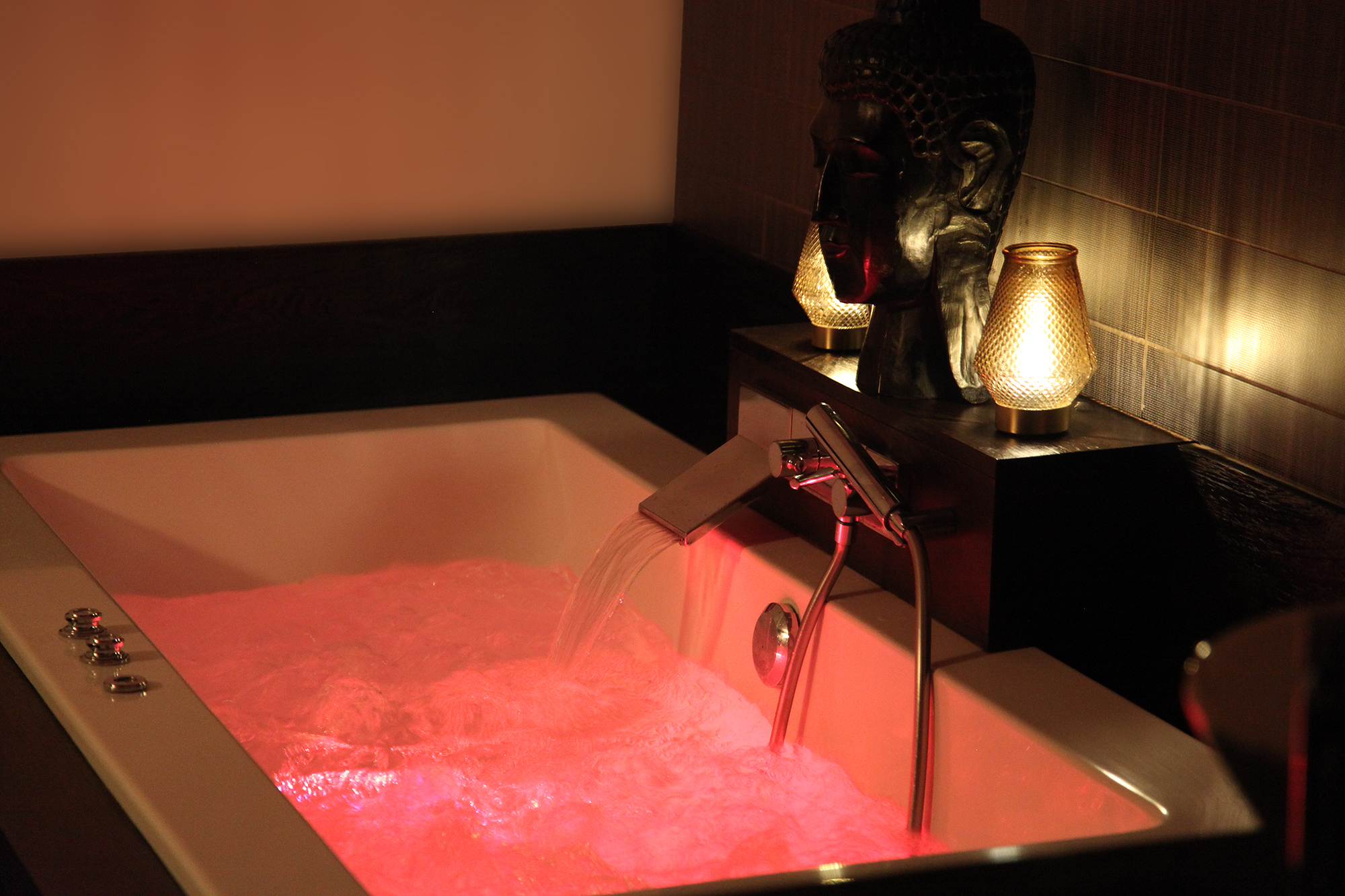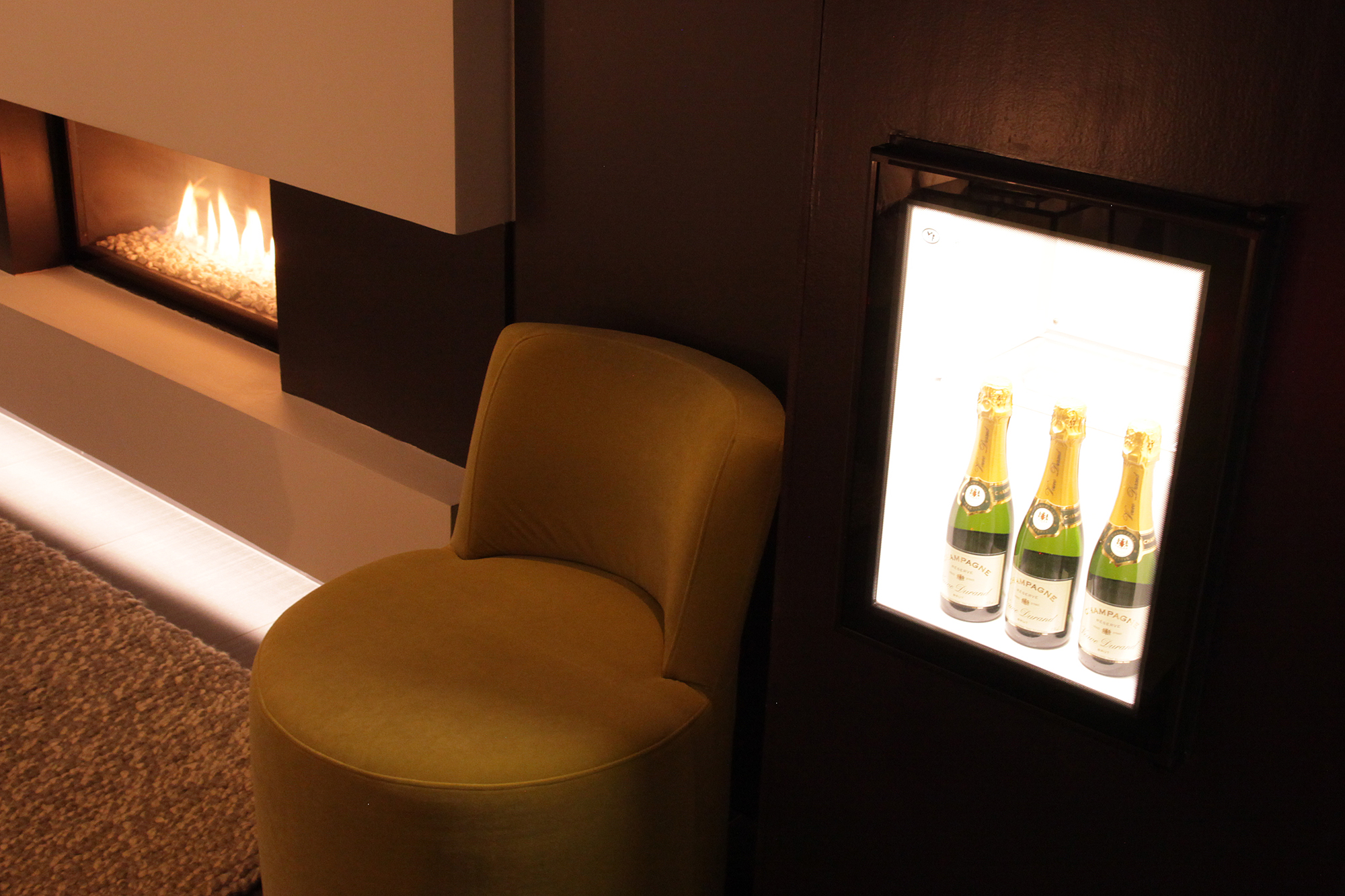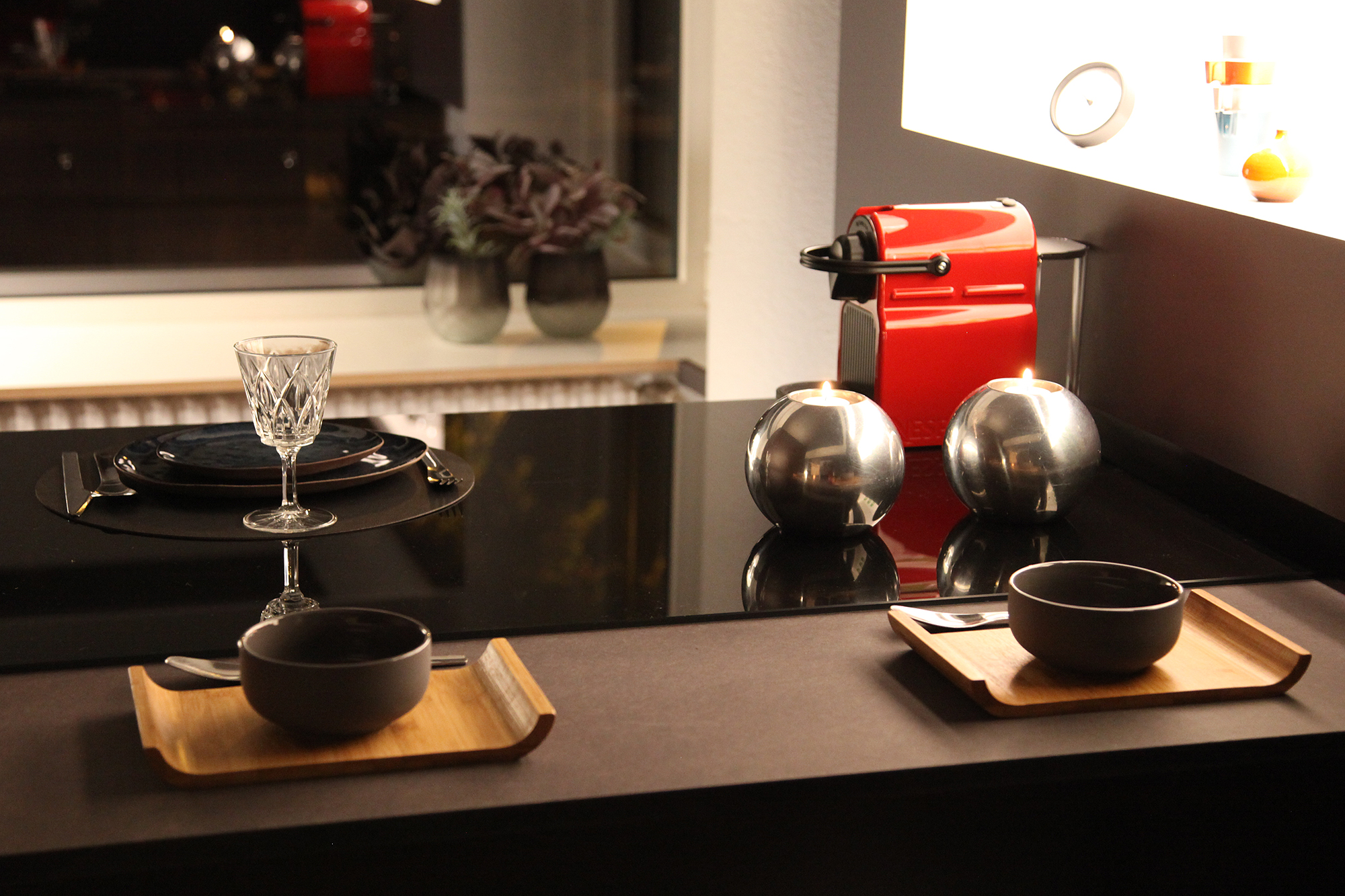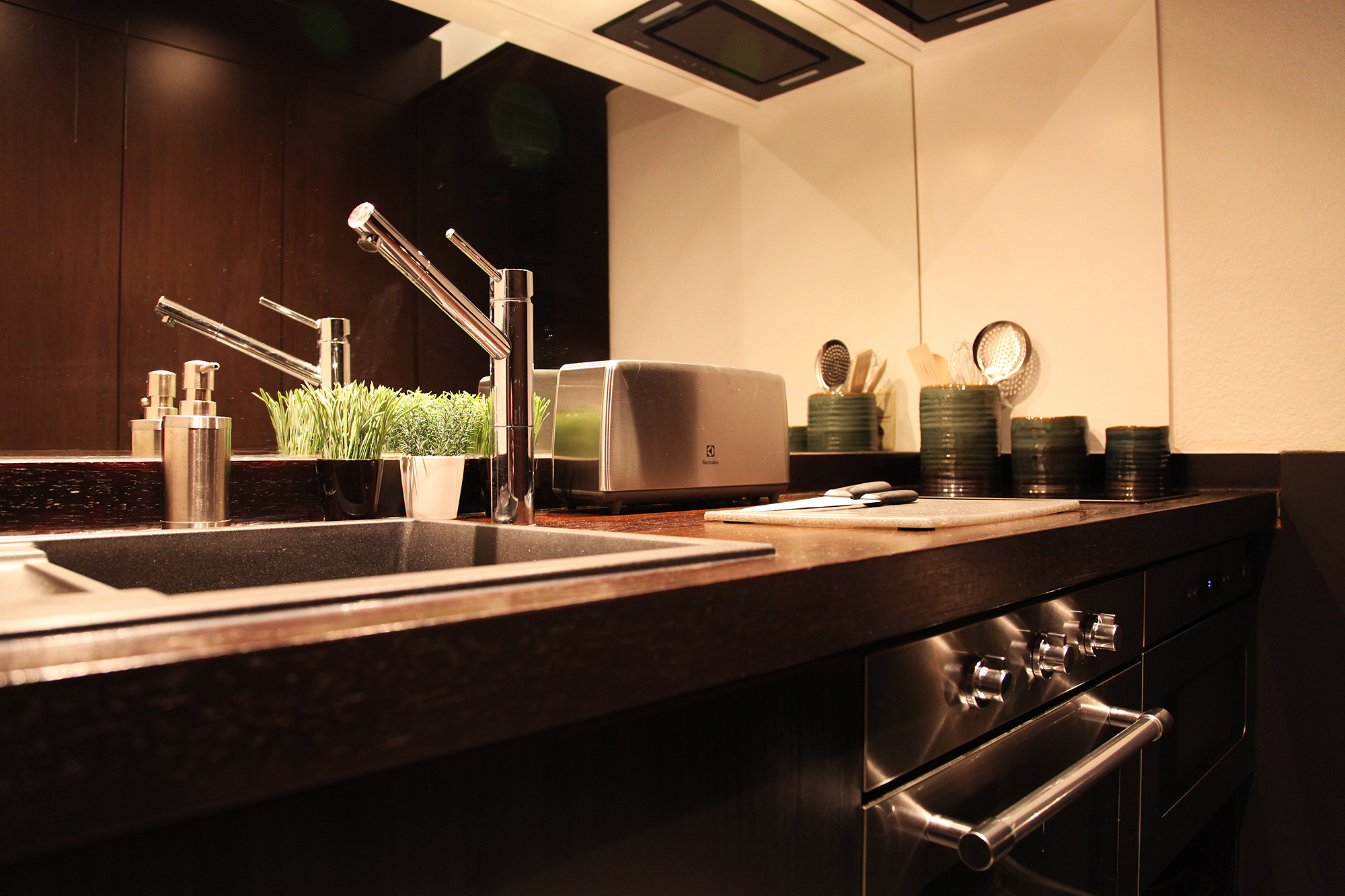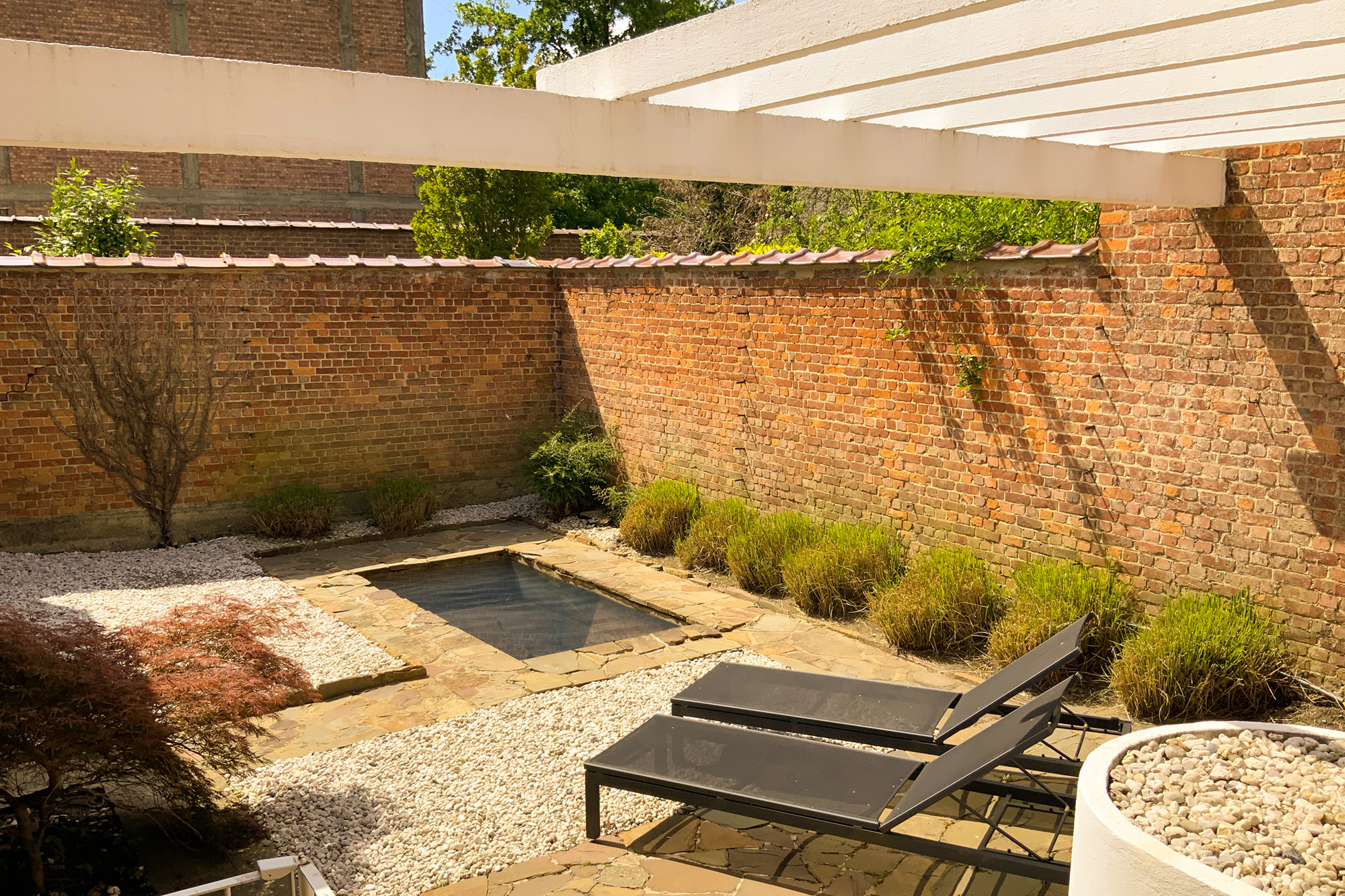 Free WiFi
You have free and secure WiFi in the entire gîte
Free Parking
Many free parking spots on the avenue and a private parking spot in front of the gîte during the night. 
Television
Frame TV with Proximus (cable) and Netflix channels.
Hifi
System integrated everywhere, with control panels. 
Coffee maker
A Nespresso coffee maker is at your disposal.
Bubble and jet bath
Professional balneotherapy bathtub with integrated lighting.
Rain shower
Separate shower room with integrated heated massage table. 
Private garden
Private city garden with water and outdoor furniture. 
Check-in & Checkout
Checking : arrival from 4:00 p.m.
Checkout : departure at 11:00 a.m.
Cancellation policy
In order to avoid any unpleasant surprises, Annabel asks you to consult the cancellation policy.
Internal rules
Annabel also asks you to consult the internal rules of the gîte and to kindly respect it.
NAMUR, MY BEAUTIFUL ONE!
A capital, a citadel, a confluence…
ANNABEL OFFERS YOU
The list of the best places
It will be a pleasure for her to make you discover the best places in Namur and especially :
The restaurants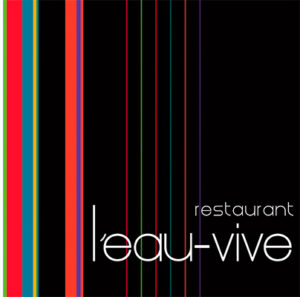 All you have to do is push the door of this white mill by the water to enter what is undoubtedly one of the most pleasant restaurants in Belgium. Pierre Résimont and his wife Anne lead a well-trained team that provides quality service. Chef Pierre Résimont is renowned for the way he manages to bring local products upscale. (source G&M)
A must see
The citadel of Namur is an old stronghold dominating the city and the confluence. It is one of the largest citadels in Europe and its vast network of underground passages earned it the nickname « Europe's termite mound » by Napoleon I. From the remains of the county castle to more recent bastions and canon terraces, it bears witness to more than a thousand years of history.
The site is divided into three parts: Dungeon, representing the lower part, Median for the intermediate part and Terra Nova for the upper part. Its peak reaches an altitude of 190 m.
It is ranked as an exceptional building heritage of the Walloon Region.
Museums
Musée Félicien Rops
Rue Fumal , 12 5000 Namur
+32 (0) 81 77 67 55
Centre du Visiteur Terra Nova
Route Merveilleuse, 64 5000 Namur
+32 (0) 81 24 73 70
Musée Diocésain & Trésor de la Cathédrale
Place du Chapître ,1 5000 Namur
+32 (0) 498 71 03 16
Musée de la Fraise
Chaussée de Dinant, 1037 5100 Wépion
+32 (0) 81 46 20 07
Musée de Arts Anciens
Rue de Fer, 24 5000 Namur
+32 (0) 81 77 67 54
Brasseries, bars et lounge bars
La Brasserie François
A beautiful Parisian-style brasserie
Le Vino-Vino
A wine bar
Le Barnabeer
A special beer bar
Le Botanical
A cocktail bar
Entertainment & Casino
The Theater of Namur
The House of Culture « Le Delta »
The Casino of Namur
Bikes & boats
Boat rental at the Capitainerie de Namur
Bike rental
THE BEST PUBLICITY IS YOU
Reviews
« Annabel is a great and dynamic host, the gîte is beautiful. Quiet and accessible, it's very different from Brussels! »
« A perfect place when I attend conferences in Namur, it's close to the University Faculties. Thank you, Annabel, for the good tips. »
« Top, top, top, oh my God, it's beautiful and cosy. Thank you Annabel and see you soon in Paris. »
« A surprise from my man and what a beautiful city, Namur. The gîte is super well located. Annabel bends over backwards for her visitors. Thank you again »
« Amazing place to rest after a big poker competition in Namur's Casino, Annabel is a lovely person. »
A SHORT STAY IN NAMUR?
We may still have vacancies!
Don't hesitate to ask Annabel.